As your Touchstone Energy® Cooperative, we are your source for energy and information. Since interest in solar power generation is growing, we put together the following information to help answer questions you might have. If you are thinking about installing solar panels, contact us first to obtain more details about solar grid interconnection, energy use details and more. Having these details will help you make an informed decision about whether solar is a good option for you.
Contact us to discuss your past energy use, to learn about energy efficiency upgrades and more. Having this information will help you decide if solar is the right fit for your property.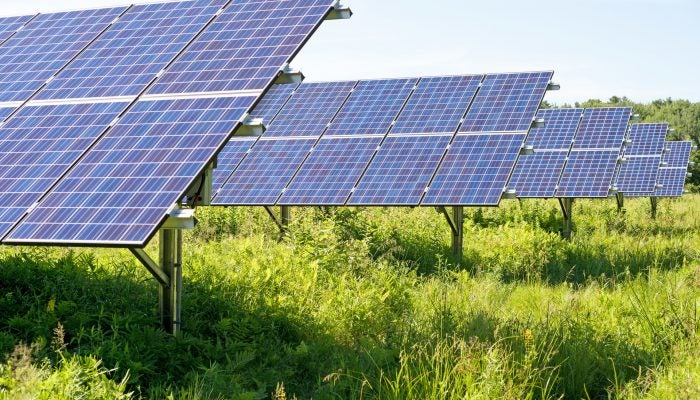 Frequently Asked Questions
The payback period can range from fewer than 10 years to more than 20 years, depending on the system cost, available incentives, the amount of electricity produced and the amount of electricity you use.
Most grid-connected systems shut down to prevent back-feeding electricity into de-energized power lines that may have fallen or that line crew members may be working on. It's important to have this shut-down feature to prevent injuries, and even death, to those working on the line.
Certified products and systems typically have a life expectancy of about 30 years. Manufacturers test solar panels for hail impact, high wind and freeze-thaw cycles to represent real-life situations. Most manufacturers offer 20 to 25 year warranties for panels; extended warranties may be available at an extra cost. Other components like inverters may have a shorter life span. Solar panels may outlast the roof they are attached to. Make sure your roof is in good shape or budget for replacement during the life of the system.
Most people opt for grid-connected systems rather than battery-backed or grid-independent systems. With this type of system, Union County Electric continues to provide energy to you when you need it. Your solar system wil produce energy on sunny days. The system will not generate electricity at night and will have reduced output during cloudy days.
10 Steps Before Installing Solar
Questions to Ask Your Solar Contractor